Claim your free trial!
Get complimentary access to Edval Interviews Professional to use for one event within the next six months! Edval has designed a quick and easy way to schedule parent-teacher interviews or events. The intuitive booking system removes the stress of collecting responses and allocating times, helping the school and the parents get the most out of their meetings.
Claim your trial now!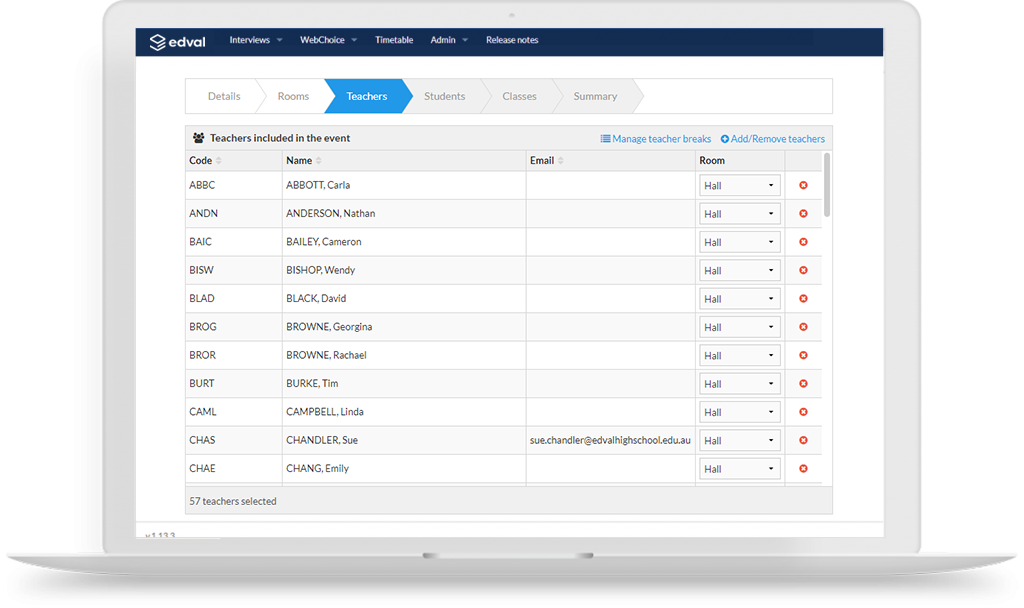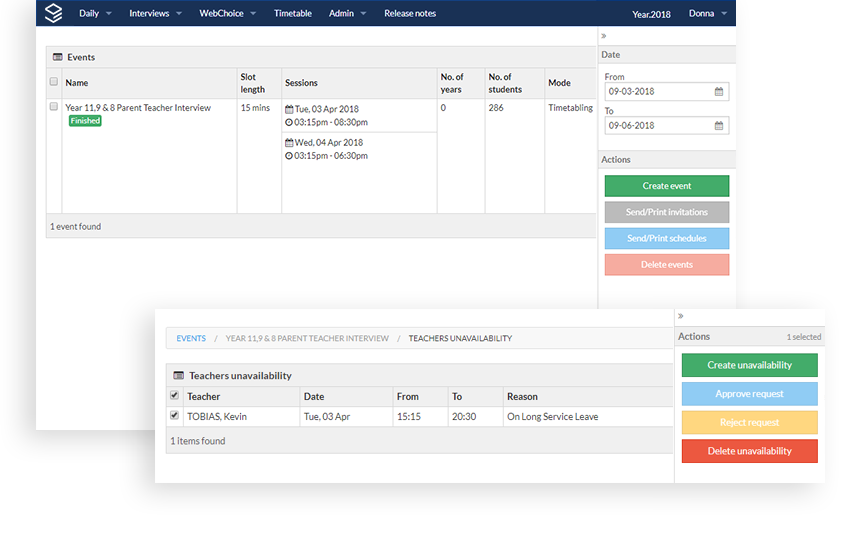 Easy for Parents and Teachers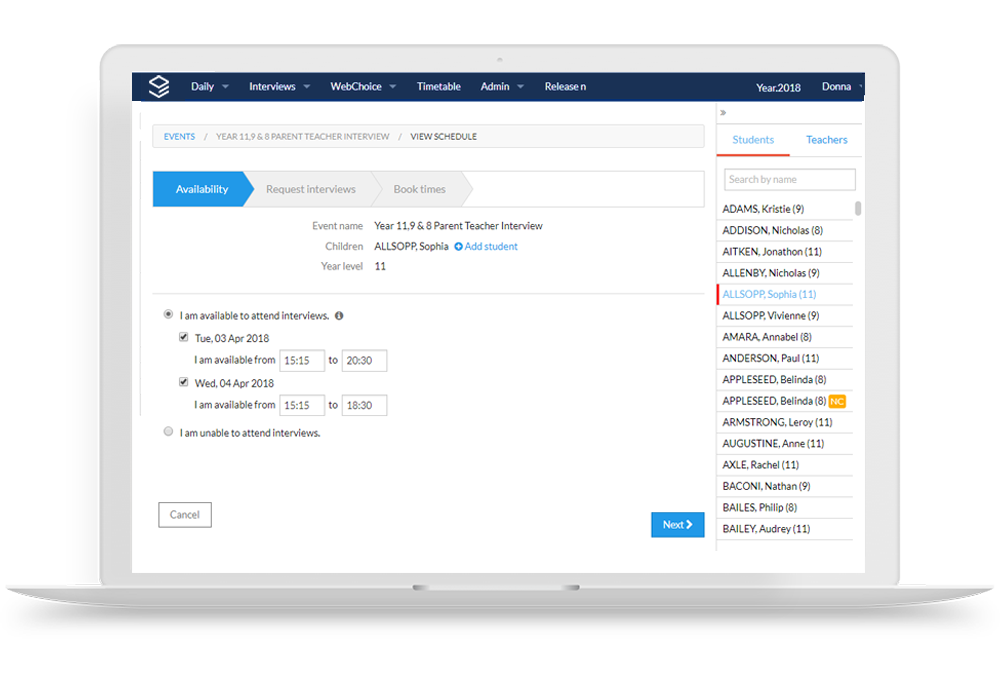 Claim your free Edval Interviews trial!