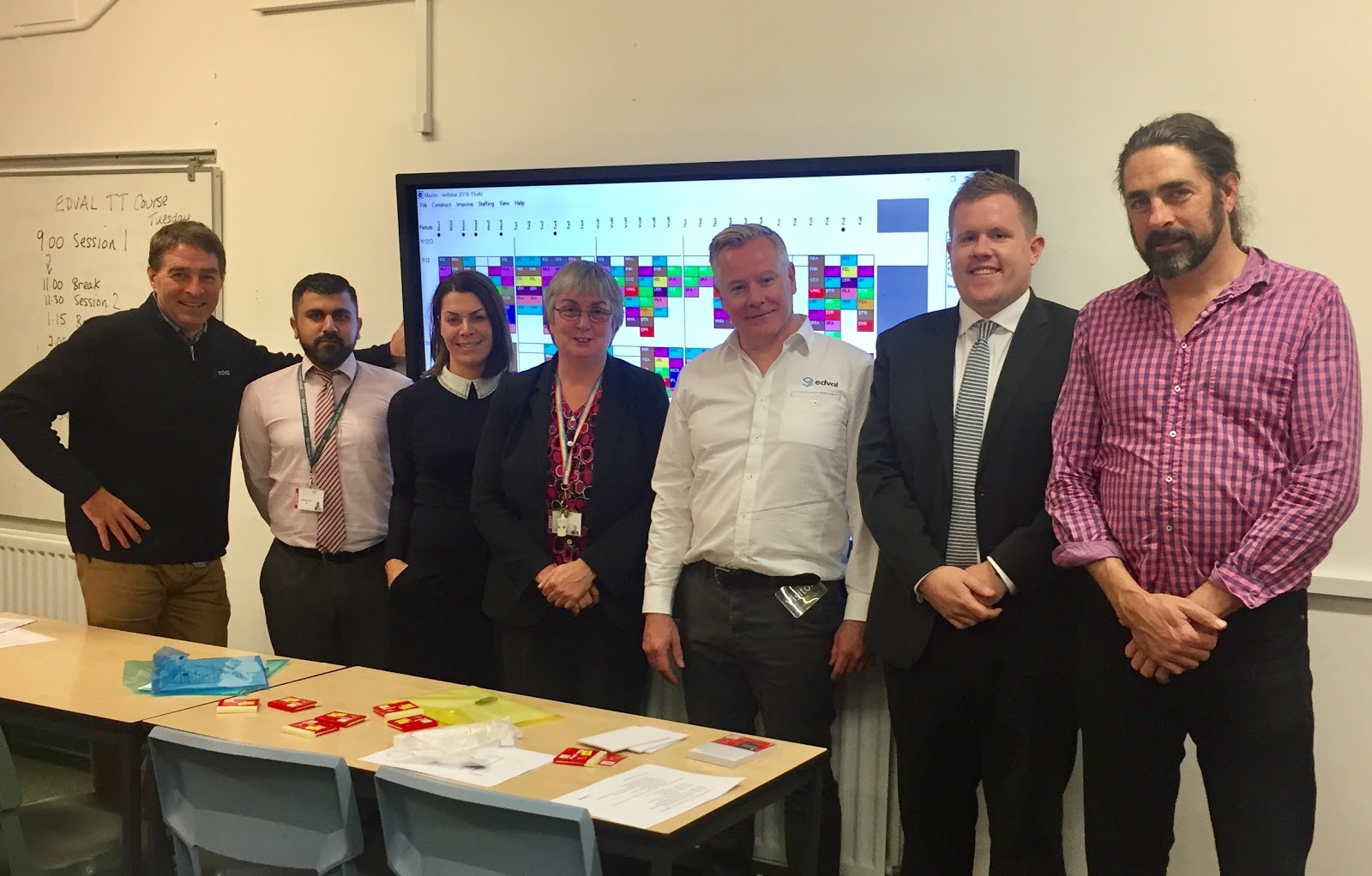 Whitefield School
Background
Whitefield is a secondary school and sixth form located in the London borough of Barnet. Placed in the top 1% most improved schools in the country in 2010, the school serves nearly 800 pupils.
Prior to using Edval, Whitefield School's timetable was in significant distress. Grave problems existed in many areas, including teacher clashes and insufficient staffing of senior examination classes. To make matters worse, the school's sole timetabler was on indefinite leave for long-term sickness. Headteacher Elizabeth Rymer turned to Edval for assistance.
Happy Staff
Thanks to Edval's 'timetabler in residence' service, the school was able to generate a new timetable of the highest quality within a very short space of time. All staff requests – nearly 100 in total – were incorporated into this new timetable and all change requests addressed within the very same day.
While there were previously 28 staff members teaching every period of the day, with nearly half teaching two full days per cycle, Edval's solution required only 12 teachers to be on a full day, with none of these teachers on more than one busy day. This represents a significant reduction in teacher workload and stress with around 75% fewer busy days overall.
Teachers now teach in their base rooms more often, enjoy better balanced PPA for a calmer working week and attend departmental meetings within the school day so they can take an early finish.
Supercharged Schedule
There are no longer any unwanted split classes, besides those specifically requested by the school.  Classes are more consistently roomed with 'in-demand' specialist roomings, such as multimedia, allocated more often and more equitably, resulting in a higher quality teaching and learning environment for students.
Huge Cost Savings
Edval's improved visibility on staff loading and more efficient allocation demonstrated that Whitefield had a surplus of staff of approximately 200 periods, representing around five full time staff. If the school elects not to replace these departing staff, the staffing budget will be significantly reduced in future years, with savings potentially reallocated into major teaching and learning investments.
I simply can't recommend both the Edval technology or their services highly enough, and would happily take any queries if other schools wanted to inquire more about our own journey to a better timetable

–  Elizabeth Rymer, Headteacher