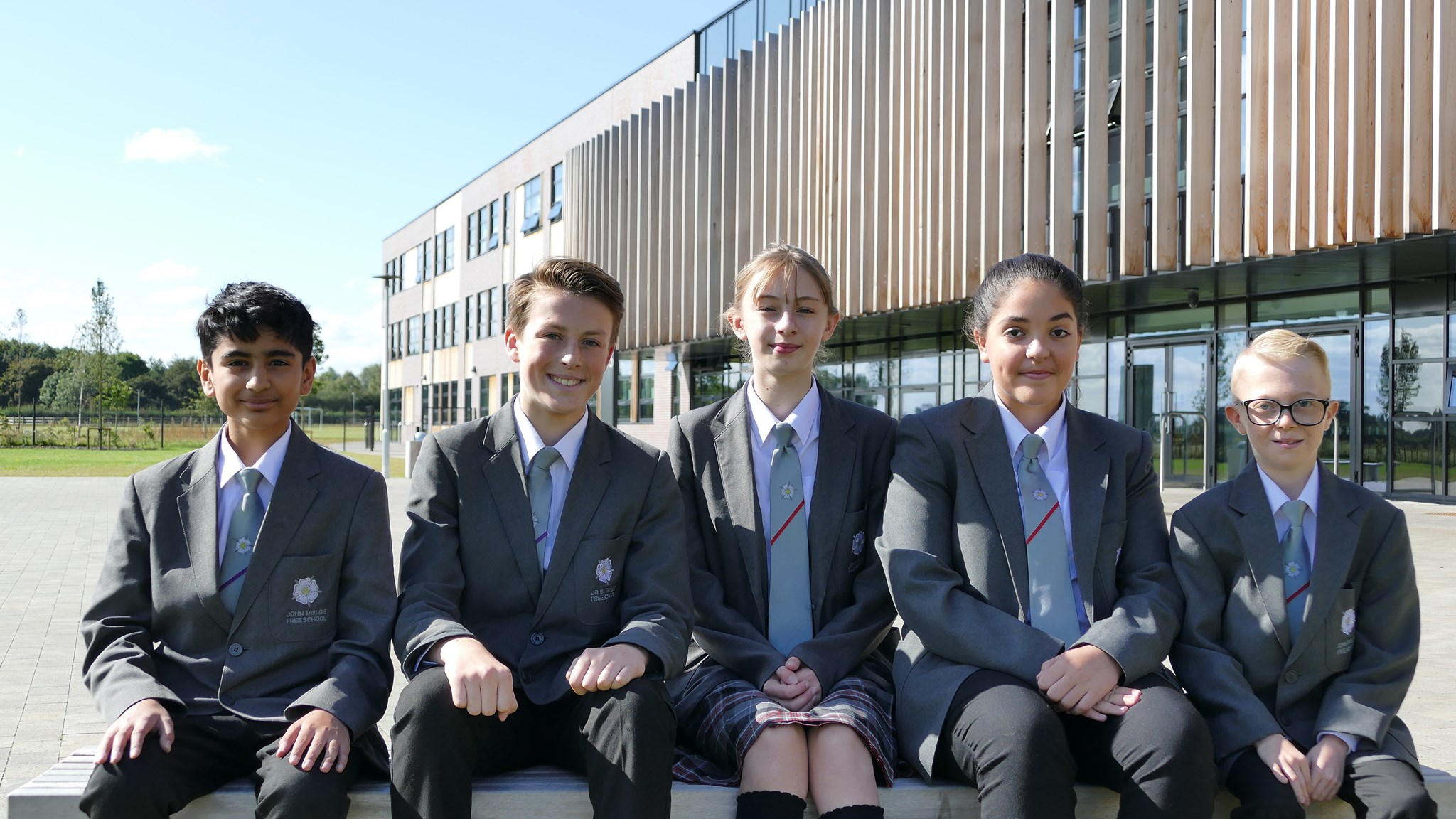 John Taylor Free School: Seeing the future through Edval
John Taylor Free School is an 11-18 new secondary academy set in the heart of a new community of Branston Locks area of Burton on Trent housing development. The school is housed in a brand-new building that will eventually accommodate 1550 students. Edval became involved with the school as it prepared to take in its second year of 240 students. It is part of a multi academy Trust with a long established and successful school, John Taylor High School, as its lead school. The relationship is described by the Trust as one of "close siblings" with JTFS having its own distinctive ethos and identity. There is a determination to maintain the innovative opportunities of the Free School movement. Mrs. Sue Plant, Head of School, is driving an ambitious flexible working agenda to recruit high quality teachers, and a curriculum that offers flexibility through the deliberately teaching key behaviours for learning alongside rigorous academic content in a non-selective intake.
As written by S Plant, Head of School.
Situation
As Head of School, I contacted Edval, following a TES-sponsored Flexible working conference held in Stratford, East London where Paul Phillips, Senior Consultant with Edval UK talked about key factors in timetabling to support flexible employment patterns for teachers. I was mentioned at the conference for my innovative approach to recruitment, resulting in over 400 people attending the open morning to hear about our plans for the school and 160+ applications for 11.5 FTE teaching roles. I was looking for systems that were able to support my ambitions for my staff, along with a program that would deliver the JTFS curriculum model against the challenges of a small teaching team as the school was growing.
Response
The first email requesting emergency timetabling support arrived at 6.02am, Edval's UK office responded at 10am, and a UK consultant had arranged to demo by 2pm. A further face to face visit was arranged within 5 working days so that other Leadership colleagues could see what Edval looked like as a program, and this on-site visit took place in February. After receiving quotes that reflected our small size, we were happy to proceed to contract, and I sent data in the form of spreadsheets to the consultant to start the data migration, as we had not used a timetable program in our first year's cohort of Year 7s. Data was migrated by the Edval consultant team for us, so that we were able to look at real-time data in our first training session that was delivered on our site. We had continuous support between training sessions, and in our second training session, D3. We did not run with D2 training last year because we did not have any Options data to bring into our timetable. With online support provided with our own Edval timetable consultant, we were able to progress quickly through the setting up of teachers, rooms and our curriculum pan. We were excited to be able to start, and complete our timetable on our second training day, leaving the training with a fully staffed, roomed and scheduled timetable. We continued to adjust over the following weeks, but our timetable team, led by our own in-house timetable leader, felt confident in making the changes we wanted but knew that we had Edval on the line when we needed. We always received a response for support, often within the hour, if not immediately.
Outcomes
Our timetable was ready for final syncing to SIMs well in advance of the end of term, and we received ongoing support from Edval on both the timetable program and SIMs issues. We had some work to do on our vertical tutoring set up, and Edval provided us with a workaround for this as SIMs found it difficult to make visible these offline periods. We were delighted with the speed of the construction process, and the control that we had in ensuring that teachers' and student timetables were generated so easily. There are many features in Edval that we have not had to explore in detail yet, including how we manage movement of students across the site, because we are only using a core set of rooms at this stage in our growth, but we are very interested to see how these features will help us create great timetables in the future. We are particularly pleased with the ability to accommodate part time staff in our timetable, with a number of ways to facilitate flexible working.
Staffing
The greater visibility on staff loading and more efficient allocation resulted in Edval showing the school staffing budgets as the school grows, and enables us to model different curriculum models efficiently as we grow to full size. Now having seen what Edval can achieve and has already, I am confident the school will continue to enable our flexible working opportunities. Being able to manage teacher busy days and spreads in timetables is a very significant reduction in teacher workload and stress. Additionally, staff timetables were generally more spread out, with PPA periods more balanced overall compared to our spreadsheet model in Year 1.
Students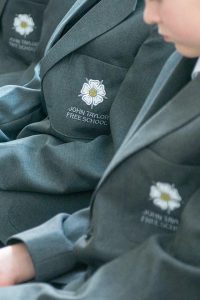 Edval was able to provide students with well-balanced timetables with subject "spreads" across the cycle. Additional similar requests such as blocking PE lessons to ensure that they had access to sports  facilities were also incorporated with apparent ease. We operate vertical tutor groups and were able to create these as a separate structure within our Edval timetable. Where we integrated into our MIS this required some additional support, and Edval were able to advise on this, as well as in their own program setup. Going forward into this season's timetable we are confident in our abilities in getting this as we want it in our school systems.
Rooming
Edval's solution has enabled us to plan our rooming requirements very dynamically, and this will be a very useful feature as we decide which rooms, and how many specialist rooms we need to bring into operation as we continue to grow as a new school. We really liked the ability to optimise rooming in a number of specialist subjects. Classes were consistently roomed, which we feel improves teaching quality and can reduce behaviour problems due to the reduced disruption. This will become even more important when we reach capacity and want to optimise the use of rooms around the building.
Training
Edval provided two on-site demonstrations, and two full days of on-site training to four colleagues, including administrative staff. We were delighted to come out of the second full day of training with a completed draft of the timetable.
Integration
Initial syncing to SIMs went well, and we learnt how we could import student data to generate class lists into Edval. We were able to display tutor periods after some adjustments within SIMs, and this process is understood now for future years.
Conclusion
In every area possible, Edval's timetable seems to have exceeded by a large margin – including many different areas we had not previously considered before. Edval also showed us a roadmap for us to optimise recruitment in future, which will be a significant and ongoing saving to the school.
What we have discovered in Edval, is a capability to generate timetables within a single day, and that in most cases, the software was able to reconfigure the entire timetable automatically, as fast as my team or I could request changes. We were literally sitting there watching on the spot, as the whole timetable was updated for even the most significant requests, such as changes to part timer days off. This dynamic timetabling approach seems to be a game changer. There was no unpicking and redoing, or even constructing. It was all just morphing an existing solution to a better one as requests came in. I can't believe we or others of my colleagues have not heard of this technology before. 
When I think of the hours spent on timetabling with other programmes, Edval is so time efficient and the outcomes it generates are significantly better than I have experienced previously. Not only did Edval deliver a result that demonstrates the ability to optimise staff recruitment, they did it in record time. Ultimately though, the greatest benefit by far our school will enjoy, is an amazing timetable. This will positively impact both students and our staff, and in wellbeing, retention and teaching quality.
I simply can't recommend both the Edval technology or their services highly enough and would happily take any queries if other schools wanted to inquire more about our own journey to a better timetable. Mrs S Plant Head of School