Timetable Construction S2
$530
May 20, 2019 @ 8:30 am
-
3:00 pm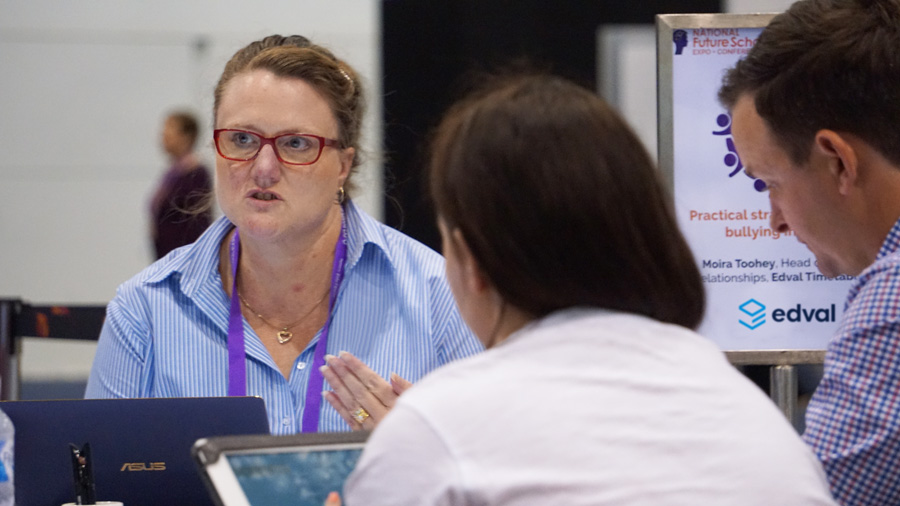 This is a one day workshop to assist you to make changes to your timetable in preparation for Semester 2.
This day will cover timetable construction techniques and fault finding in timetable requirements. As it is not part of the basic three day course the day will incur a charge of $530 +GST per person in attendance.
The day will consist of a short demonstration in the morning with the rest of the day spent working on your own file with Edval consultants on hand to assist.
Before the training:
Make sure your file contains all of the classes that will be running in Semester 2.
Semester 2 classes should be noted with a 2 in the rotation column.
Make sure that the subject teachers are fully populated
Make sure that the subject rooms are fully populated
If possible make sure that all classes for Semester 2 are staffed.
Make sure that part time staff days off are entered in the teacher data screen.
This day is part demonstration, with time for questions, and hands-on activities. A worksheet and sample file are provided to all trainees.
Please note: ALL trainees are required to bring their own device. Edval is a Windows based product. If bringing a MAC, it must be able to run Windows. If booking on behalf of a colleague, please inform them of this requirement.
Morning tea and lunch are provided.
One booking per person should be made by clicking RSVP below.
The cost is $495 +GST per person.
Cancellation – As we have to confirm numbers with the venue 72 hours prior to the event, any cancellations within this time frame will incur a $100 administration fee. No refunds for cancellations 24 hours before the event.
Tickets are not available as this event has passed.