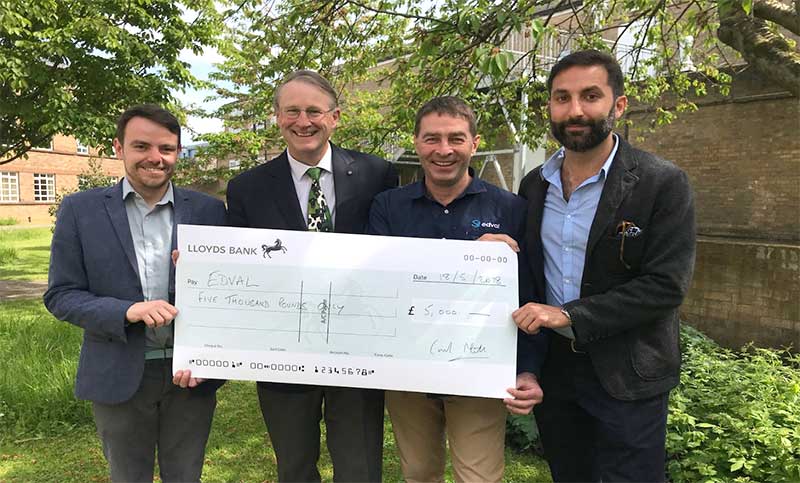 Edval Success at Education Challenge
As Edval Timetables UK continues to make waves in the UK, co-founder Chris Cooper was last week awarded £5000 as part of the prestigious Cool Initiatives Education Challenge. Edval UK have pledged to use the £5000 to create free basic timetable audits and option block reviews for all UK secondary schools to identify areas for improvements.
A third of UK schools are in financial deficit' says Edval's Chris Cooper. 'If invested into teaching and learning improvements, the amount we are saving schools is equivalent to two fully furnished science labs, two experienced main scale maths teachers, fifty state-of-the-art interactive whiteboards, or three hundred and thirteen student iPads!
With a field of over one hundred entries, the competition was fierce but Edval's Chris delivered a brilliant pitch alongside six other worthy finalists and outlined plans to revolutionise timetabling in UK schools. The judges learnt that Edval are currently timetabling 870 high schools globally with an incredible 98% retention rate.
Citing a UK parliamentary watchdog, Chris explained to judges that the country is facing a teacher recruitment and retention crisis, with a recent poll finding that the majority of UK headteachers expect their school's finances and their ability to recruit teachers to get worse. Focusing on teacher wellbeing and workload reduction,  Chris then described Edval's determination to make staff and students considerably happier through smarter timetabling.
Innovators in education, Chris continued to explain how Edval is able to achieve auto-staffing modelling and improve option block quality to ensure a better quality of timetabling whereby more students are able to study subjects they want.
'We've been amazed and delighted by the standard of applicants' say the competition organisers. 'When we launched our competition back in January, we were looking for innovative and creative ideas that have potential to help schools function better or drive new ways of learning, allowing teachers to spend more time teaching.'
Why not drop us a line to find out more about how your school can benefit from our timetable improvement services.